Certified Translator
Certificate & Stamp
Certified Translation Professional (CTP) Alumni are sent the following PDF certificate for free after successfully completing our timed and graded online examination.
You can preorder the stamp today. You will receive it after completion of the program or you can purchase it after you pass.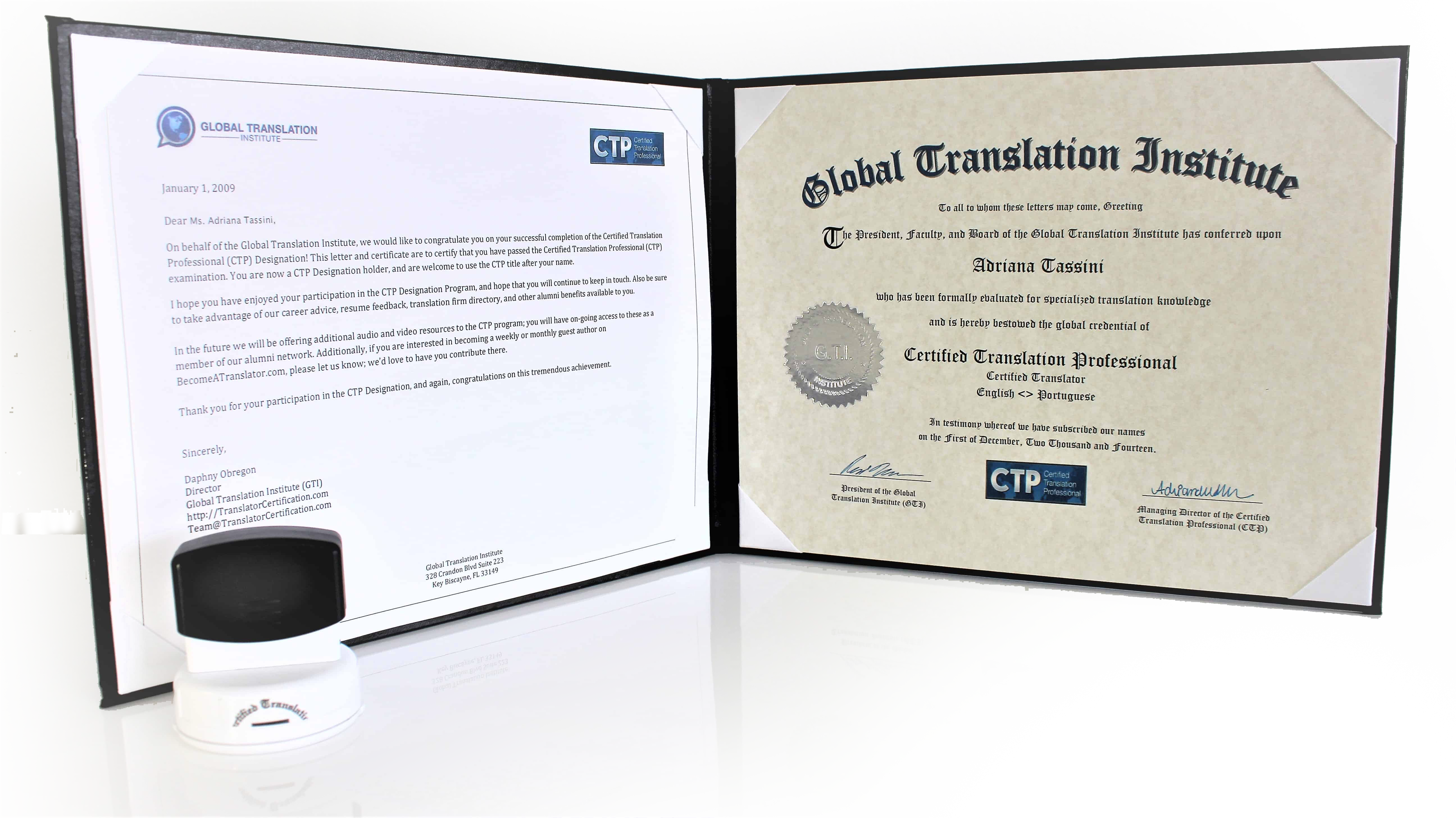 We send you a digital certification so that you can take it to print. You may print on parchment paper using a laser printer. The certificate is sent to you digitally.
The stamp is personalized with your Full Name and Certified Translator Designation number, which is unique to you. The stamp allows you to easily leave your mark on any translation work proving you are a Certified Translator. This is a digital stamp that you can use the image to then order yourself an ink stamp.